If your skin feels like it's been taking a beating this past season, you're not alone. Winter forced many of us indoors, with only the dry, hot solace of our indoor heating to remind us that we have to take extra care of our delicate skin until spring/summer.
So we've grilled our trusted skin care specialist, Jen, for her insights and tips on how to heal our skin from winter. Working at a high-end skin care boutique and dealing with clients day-in and day-out gives her a very unique perspective — and what we learned is the most important starting point is understanding what the best-of-the-best brands have to offer, and how each one can address our needs.
If you suffer from any of these conditions, make sure to keep reading!
Increased aging spots on the skin
Sensitivity to synthetic skin care products
Damage from scars or acne
Discoloration or uneven color tone
Chapped lips from dry weather conditions
Wrinkles, puffiness or darkening under the eyes
We've compiled Jen's list of top 30 ultimate skin-soothing products — that both she and her clients use religiously — to help you get through this season. First, learn about these top beauty brands and why she loves them so much, and find out which skin-rejuvenating products her clients keep in stock — and you should too!
[Products can be purchased at Amazon.com by visiting the links below!]

Orlane is a family owned skincare company that focuses on scientific research, so much that the company owns their own laboratories in France, Italy, and Japan. They not only study the epidermis and how it reacts to certain products, but the scientists behind the brand also study the cells of the body and the heart of the cell.
By owning their own laboratories, Orlane is able to have complete control and oversight in the development in their products and constant discoveries in their research, which have led them to the success of the B21 Extraordinaire Youth Reset, the Super-Moisturizing Light Cream, and the Thermo- Active Firming Serum; these products used together make up the "fountain of youth."
Why Jen loves Orlane:
"Orlane is a great line if you already have favorites in other skincare lines. The beauty of this line is that you can mix and match their products with other products, and it will still work as well if not better. The B21 Extraordinaire Youth Reset was designed to be a multivitamin for the face, but it also acts as a 'boost,' intensifying the powers of the other products it's combined with."


SHOP >>> ORLANE PARIS Super-Moisturizing Light Cream, 1.7 fl. oz.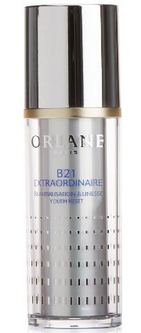 SHOP >>> ORLANE PARIS B21 Extraordinaire Youth Reset, 1 oz.


SHOP >>> ORLANE PARIS Thermo-Active Firming Serum, 1 fl. oz.

Natura Bisse is a family owned skincare line that's based in Barcelona, Spain. Originally a line manufactured for beauty institutes and spas, Natura Bisse gave clients amazing results due to their extensive research and high concentration of ingredients. Naturally, these products became high in demand and it was this demand that led the company into the new direction of retail.
Natura Bisse made their debut in The United States by first appearing on the shelves of luxury department store Neiman Marcus with only 5 or 6 products. The Cure and Essential Shock lines were brought in because shoppers wanted more. Due to the overwhelming support for Natura Bisse and even higher demand, they created their most luxurious line, the Diamond Extreme, which cemented their existence into the world luxury skincare.
Why Jen loves Natura Bisse:
"I love Natura Bisse because it's not a traditional retail luxury line. Most retail luxury lines are naturally potent and put a lot of research and science into their products to create something new. Natura Bisse mimicks the research and technology based on the countries who have the most effective product in that particular category. Also, they push the envelope by putting in the highest concentration of effective ingredients that is legally allowed so that maximum results are guaranteed."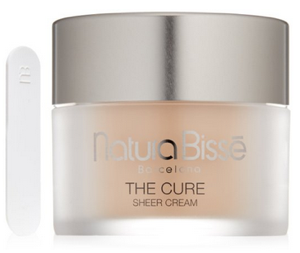 SHOP >>> Natura Bisse The Cure Sheer Cream, 1.7 fl. oz.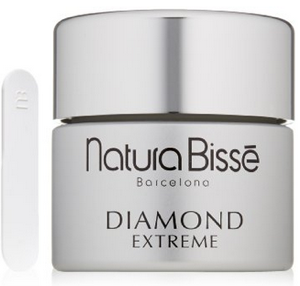 SHOP >>> Natura Bisse Diamond Extreme, 1.7 fl. oz.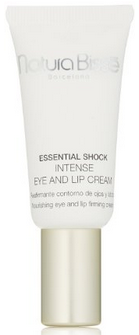 SHOP >>> Natura Bisse Essential Shock Intense Lip and Eye, 0.5 fl. oz.
If you love beauty deals, and want to keep up to date on all the latest deals that we can find for you, then submit your email below and get them sent directly to your inbox.

AmorePacific is a Korean skincare line that was founded in 1954 and is the first company to use three key Asian botanicals in their products to promote beautiful and healthy skin: Green Tea, Red Ginseng, and Bamboo Sap. These ingredients are universally well known for their healing properties and their high concentration of anti-oxidants.
The green tea leaves are hand picked off Jeju Island in South Korea and are engineered to keep it's potency in order to maximize the rejuvenating benefits. The skin treatments are incredibly pure and potent and deliver lasting results and benefits due to the time releasing technology specially formulated for AmorePacific's skin treatments.
Why Jen loves AmorePacific:
"I personally love AmorePacific because the ingredients are so concentrated without feeling heavy on my skin. All of their essential ingredients are great for the body and its health, but there is also no added water in their products. Any water that is in their products is from the ingredients themselves."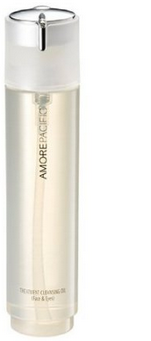 SHOP >>> AmorePacific Treatment Cleansing Oil Face & Eyes 6.8 oz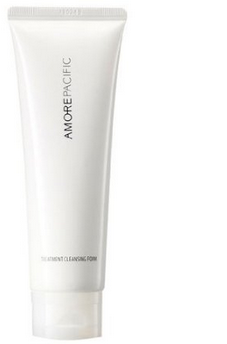 SHOP >>> AmorePacific Treatment Cleansing Foam 4.1 oz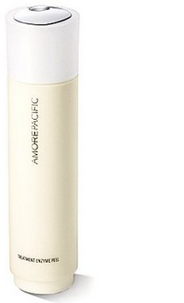 SHOP >>> AmorePacific Treatment Enzyme Peel 2.5 oz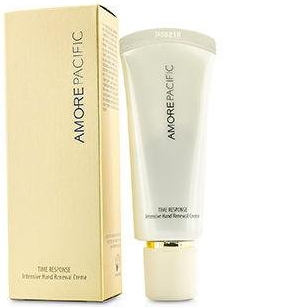 SHOP >>> AmorePacific Time Response Hand Renewal Crème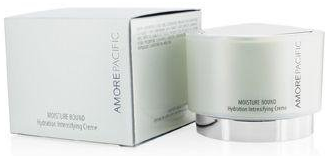 SHOP >>> Amore Pacific Moisture Bound Hydration Intensifying Cream 50ml/1.7oz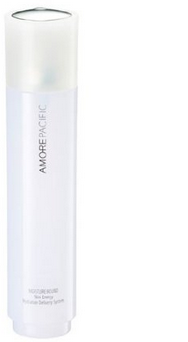 SHOP >>> AmorePacific Moisture Bound Skin Energy Hydration Delivery System 6.8 FL.OZ.

La Mer was founded by aerospace physicist Dr. Max Huber after having an accident in the laboratory and being severely burned. This accident inspired Dr. Huber to create something that would heal his skin because there was nothing that was on the market that could help him.
He became fascinated with sea kelp because of it's endless growing properties and created The Miracle Broth after 12 years and 6,000 experiments. The Miracle Broth is a combination of sea kelp, other potent ingredients, and energy in the form of light and sound and is also the heart of every product in La Mer. It is incredibly healing and luxurious, having only the most potent and effective ingredients used to generate lasting results.
Why Jen loves La Mer:
"This product was initially created for burn victims to help heal the skin and restore it to its original appearance. My clients always buy La Mer because they see a visible difference in their skin. It's gentle, yet powerful and it calms down any issues they have with their skin and heals it."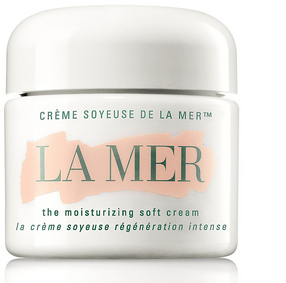 SHOP >>> La Mer The Moisturizing Soft Cream, 1 Ounce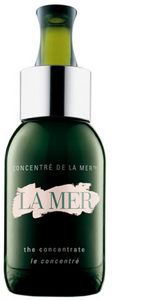 SHOP >>> La Mer the Concentrate 1.7 Oz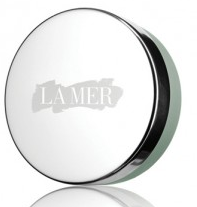 SHOP >>> La Mer The Lip Balm for Unisex, 0.11 Pound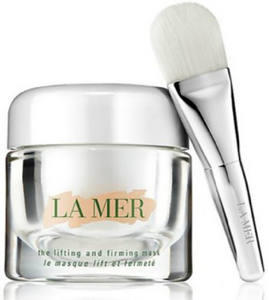 SHOP >>> La Mer the Lifting and Firming Mask

The House of Guerlain was founded in 1828 by doctor and chemist Pierre-François-Pascal Guerlain, who was known for his innovations and many firsts in the cosmetic world.
The House of Guerlain invented many essential items in the cosmetics that are very much used today such as the lipstick, the bronzer, and the use of colored pearl to even out complexion — and they are also the first to incorporate the rare and esoteric golden orchid into their skincare products to regenerate cell production and to reverse the aging process.
Why Jen loves Guerlain:
"Guerlain's Orchidee Imperiale is made from the golden orchid, one of the 4 orchids out of thousands selected for its cellular longevity and age-defying properties. The clients who use Guerlain skincare are extremely devoted to this line and won't use anything else because they love the way it feels on their skin and how their skin feels and looks afterward."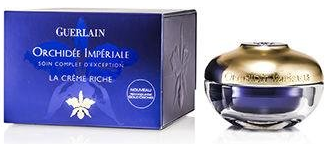 SHOP >>> Guerlain Orchidee Imperiale Exceptional Complete Care The Rich Cream (New Gold Orchid Technology) – 50ml/1.6oz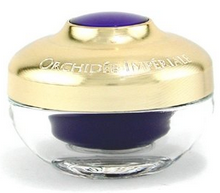 SHOP >>> Guerlain Orchidee Imperiale Exceptional Complete Care Eye and Lip Cream for Unisex, 0.5 Ounce

La Prairie is a luxury skincare line that only puts the best of the best into their products. Their ingredients are both botanical and bio-tech and the scientists behind the brand have created a cellular complex that fights aging.
The ingredients that make up La Prairie are the most rare, but also yield prominent results: Gold for anti-aging and anti-inflammatory properties, Caviar for the lift and gravity defying properties, and Platinum for its rejuvenating properties.
Why Jen loves La Prairie:
"La Prairie is the most luxurious out of all luxury lines, but it's because they only put the most elusive ingredients that naturally have the highest concentration of anti-oxidants, fatty acids, and other ingredients that boost your body's natural production of collagen. The clients who use La Prairie see results, which is why they have been repeat customers for years."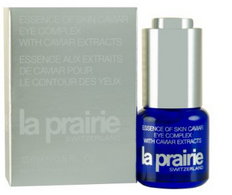 SHOP >>> La Prairie Essence Caviar Eye Complex, 0.5-Ounce Box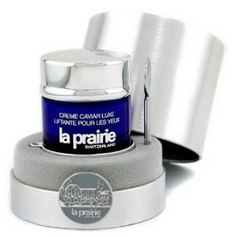 SHOP >>> La Prairie Skin Caviar Luxe Eye Lift Cream, 0.68-Ounce Box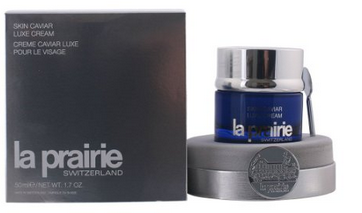 SHOP >>> La Prairie Skin Caviar Luxe Cream, 1.7-Ounce Box

LipSmart Ultra Hydrating Lip Treatment is not your average Carmex and Chapstick. LipSmart is packed with hylauronic acids that penetrate deep into your lips and repair them from the inside out.
Why Jen loves LipSmart:
"It not only moisturizes the lips, but it heals them while plumping the natural pout of the lips for a more rejuvenated look with no stinging sensation."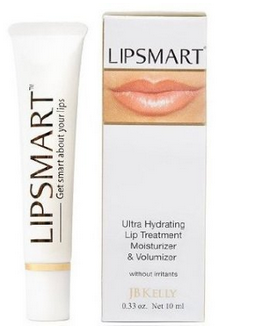 SHOP >>> LipSmart Ultra Hydrating Lip Treatment Moisturizer and Volimizer, 0.33 Ounce

By Terry is a make up and skincare line filled with luxe essentials created by the pioneer Terry De Gunzberg. She was a make up artist for many years in Paris and became the Creative Director for the designer brand Yves Saint Laurent cosmetics, creating their cult product, the Touche Eclat Highlighting Pen.
Terry eventually left Yves Saint Laurent and created her own luxury cosmetics line, designing products that she would use herself while keeping women in mind, such as her world renowned Baume de Rose and Clarte De Rose Eye Serum.
Why Jen loves By Terry:
"My clients purchase these two items because they're small but mighty. The Baume the Rose is filled with amazing ingredients that hydrate the lips, but it also smells divine. And the reason why it's so shimmery? Those are gold flecks.

The Eye serum is another product that's wonderful because it penetrates deep down into layers of your skin to hydrate, brighten, and turn back the clock around they eye area. We haven't had a single return on this product."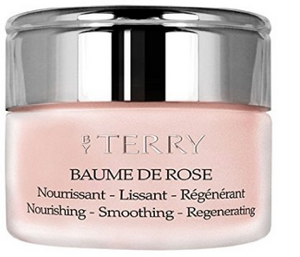 SHOP >>> By Terry Baume de Rose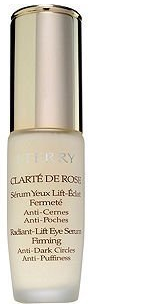 SHOP >>> BY TERRY Clarte De Rose Firming Radiant-Lift Eye Serum, 15 ml

Sisley Paris is headquartered in the heart of Paris and is known for their use of phytocosmetology, which is the use of the highest quality of plant extracts for the cell reproduction qualities.
They have cultivated and gathered the best plants that contain the highest concentration of the ingredients they need, and grow them in France to ensure the highest standard of care for these botanicals. Being a plant based skin care line, every product is natural and highly effective, and absorbed into the skin to work effectively.
Why Jen loves Sisley Paris:
"Sisley's key products really deliver on what they say they're going to do. The Hydra-Global helps to moisturize the skin and then helps it to retain that moisture so the skin is looking dewy all day and night. The Express Flower Gel is a favorite of mine because I just apply it on at night and I wake up looking energized and refreshed."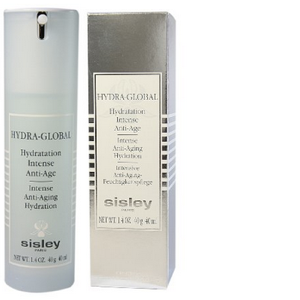 SHOP >>> Sisley Hydra-Global Intense Anti-Aging Hydration, 1.4-Ounce Bottle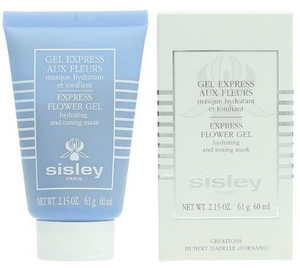 SHOP >>> Sisley Express Flower Gel, 2.15-Ounce Box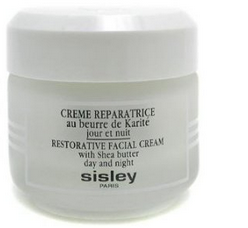 SHOP >>> Sisley Botanical Restorative Facial Cream with Shea Butter, 1.6-Ounce Jar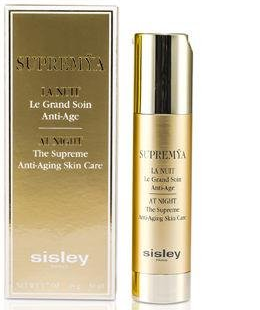 SHOP >>> Sisley Supremya, 1.7 Ounce

Revive Skincare was founded by a Harvard trained plastic surgeon by the name of Dr. Gregory Brown. Although he was operating and running a successful plastic surgery practice, he had many clients who requested invasive cosmetic procedures, but were not good candidates for surgery because of the condition of their skin.
Even as a plastic surgeon, this was something Dr. Brown could not fix, so he went on to research how the skin works. With his research, he won a Nobel Prize and created Revive Skincare, the first and only skincare line created by a plastic surgeon. His skincare line not only enhances the quality of one's skin, but Dr. Brown also gives astounding results without having to undergo surgery.
Why Jen loves ReVive:
"Revive is a fantastic line for someone who wants to see change. Dr. Brown did an amazing job in creating something that works with the body's chemistry to bring results such as plumper lips, reversing extreme sun damage, and even restoring the volume and elasticity to one's face. The Volumizing Serum is a best seller because it plumps up the area where it's applied such as the areas around the mouth or around the lips, decreasing the appearance of lines!"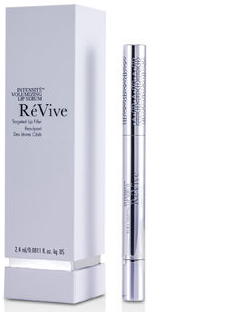 SHOP >>> RèVive 'Intensité' Volumizing Lip Serum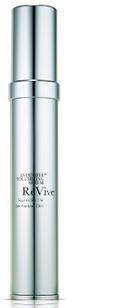 SHOP >>> ReVive ReVive Intensite – Volumizing Serum – 1 fl. oz., 1 fl oz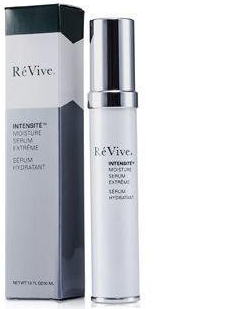 SHOP >>> ReVive Intensite Moisture Serum Extreme 1 oz / 30 ml
If you love beauty deals, and want to keep up to date on all the latest deals that we can find for you, then submit your email below and get them sent directly to your inbox.